Good morning, loves! How are you all doing today? I'm doing great and loving every second of this gorgeous weather we're having. It seriously feels like summer.
Sandals and sundresses are out, people are sunbathing in the parks, and all of the restaurant patios are wide open and packed with some very happy people. Now I just hope it stays this way.
Hope you're all enjoying some lovely weather as well!

And before I go, I'd like to announce the winner of the Shopbop $100 gift card giveaway. It's
Katie
from
Fashion's Maven
!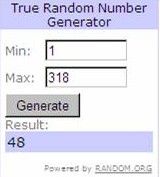 Congrats
Katie
! Please email me and I'll be sure to get it on it's way to you.
And thank you all for taking part!
xoxo
Images:
1
,
2
, 3 All images edited by The Alternative Wife